10 Courses In Nigeria you will Easily Get a Job After School | Most Nigerian students go into a certain course in the University ill-prepared about the demands of the profession after school. Sadly, the picture is one of ignorance about the job world and for this reason, we've created the write-up to show you a list of professional courses that'll make you spent time looking for a job after graduation.
We know surely that going for a course related to your passion is good but in settling for great professions in life, it is of great importance that you carefully decide and ask questions on the course you want to study.
Your choice of course while entering the university most likely determine your career in the future. So make a decision now a fight for it because when the time comes the picture will be clearer and there may not be room to conform.
On an obvious example, just imagine studying the philosophy of old archaic theories or the history of late Obafemi Awolowo for the heck of it. You have a greater chance of getting employed if you choose to study any of this course.
1. Medicine & Surgery
Medicine is unarguably the most sought profession and is equally the most marketable course in the country. That's why, it's difficult to find a qualified Medical doctor roaming and looking for jobs.
The category of medical professionals; Doctors, surgeons and others related in the field are among the highest paid professionals in Nigeria currently regardless of whether they are privately employed or working for the government in any public clinic or hospital.
Those who choose to study medicine will need a strong interest in the sciences, along with a passion for helping others – and it's a combination of these two factors that provides the motivation needed to keep going through the many years of training required to become a fully qualified doctor.
Medical workers in Nigeria receive good salaries at month end because of the sensitivity of the job. The average salary of Medical doctors ranges from ₦200,000 – ₦600,000 monthly in Nigeria.
2. Law
We recommend studying law as a course for interested students in Nigeria to chose, because of the high employment opportunities that surrounds this particular discipline.
As a intending law student, you will be expected to learn how to tackle some of the most problematic – indeed, often seemingly irresolvable –conflicts and issues in modern society and morality.
Choosing a career in law is a useful way to prepare not only for specific legal careers, but for a broad range of professional roles – and indeed, for life in general.
A look at the today especially in Nigeria, popular politicians like Onofiok Luke, Godswill Akpabio, Prof Yemi Osinbajo and even human right activist, Femi Falana, you will discover that these politicians have their educational background traced back to the legal profession before they venture into politics. That's why this course can also prepare you for a career in politics.
Interestingly, law students are readily employed by law firms that will offer them huge salaries that ranges from N100,000 to N900,000 depending on the company working and your experience adding with physical fluency.
3. Computer Science/Engineering
With the world going into an era that supports technological advancement, the positions of ICT operatives in the society cannot be overlooked. Many companies need the service of these people in order to move their business forward.
Computer Science is the study of computers and computational systems. Computer scientists deal mostly with software and software systems; this includes their theory, design, development, and application.
A study of Computer Science will involve you dealing in areas like artificial intelligence, computer systems and networks, security, database systems, human computer interaction, vision and graphics, numerical analysis, programming languages, software engineering, bioinformatics and theory of computing.
After a degree course in Computer, you will be opened to vast opportunities in the world of jobs as you may work as IT Analyst, Programmer, Ethical Hackers and Computer Engineer. Here you'll have a salary range from ₦120,000 – ₦400,000 monthly.
4. Accounting & Finance

The service of accountants is needed by virtually all professional bodies, accounting firms and so on. They are needed to work in the banks, airports, hotels, supermarkets, churches, schools. Their services are also required in government establishments, to mention just a few.
Accounting is for those students who have interest in the commercial industry and its one of the highest paid courses you can study in any university in Nigeria.
After graduation, you can work in a bank or any other major financial institution but to be more professional and widen your scope, accounting graduates will however need to go for further professional courses in accounting after obtaining a degree in the course.
5. Electrical Engineering
Electrical engineering is the study of electronics, electromagnetism, and the application of electricity. Electrical engineers services are widely needed because the products they develop are used in medical technology, game systems, cell phones, robotics, cars, green technologies, and navigation systems, just touching lightly on the list.
Nearly everything that defines modern civilization is linked to electrical engineering. These engineers work in labs, offices, and industries. They develop systems for power generation, transmission, and distribution.
Electrical engineers can work virtually everywhere where there is need for electricity. Some of these industries include: IT firms, manufacturing industries and telecommunications companies, just to mention a few.
The average salary of an electrical engineer in Nigeria ranges from about ₦200,000 – ₦950,000 monthly depending on the sector you're working.
6. Nursing Science
Nursing graduates are known to get a job readily after school. This have been because nurses services a much needed in the health sector.
Nurses work in a variety of settings and specialties. They may choose to practice in hospitals, nursing homes, medical offices, ambulatory care, occupational health, and community health centers, schools, clinics, camps, and shelters.
As a fresh graduate of nursing, you may not earn much, but your pay increases if you go for further professional courses, like post-basic training in surgery, midwifery and other related courses.
7. Mechanical Engineering
Mechanical engineering is the application of the principles and problem-solving techniques of engineering from design to manufacturing to the marketplace for any object. Mechanical engineers analyze their work using the principles of motion, energy, and force — ensuring that designs function safely, efficiently, and reliably, all at a competitive cost.
Mechanical engineers make a difference. That's because mechanical engineering careers center on creating technologies to meet human needs.
Virtually every product or service in modern life has probably been touched in some way by a mechanical engineer to help humankind.
This includes solving today's problems and creating future solutions in health care, energy, transportation, world hunger, space exploration, climate change, and more.
The society at present and in future depends on mechanical engineering. The need for this expertise is great in so many fields, and as such, there is no real limit for the freshly minted mechanical engineers. Jobs are always in demand, particularly in the automotive, aerospace, electronics, biotechnology, and energy industries.
The salary a mechanical engineer can receive ranges from ₦200,000 – ₦700,000 monthly.
8. Civil Engineering
Civil engineers design, construct, maintain, and operate infrastructures, while simultaneously safeguarding public and environmental health and upgrading neglected structures and systems.
Civil engineering reaches from the natural environment to the constructed environment, focusing on interactions between the two, with an emphasis on sustainability.
A degree in civil engineering open you to a vast jobs. Because, as the country is developing everyday, more structures are built to complement this. This has make the course a good one to study, as it will readily give employment after school.
9. Business Management/Administration
Business Administration didn't fail to make our list due to its importance. If you're looking to become a business manager, you would most likely study business administration course in the University.
Experience plays a key role in the process of becoming a business manager. And it is your experience and expertise that determines your pay.
Generally, the job of a managing a business is sometimes challenging because the manager is responsible for ensuring that the business is run excellently.
Nonetheless, Business managers are well-compensated for their challenging task and roles. The average salary for a business manager/director in Nigeria ranges from ₦200,000 – ₦700,000 monthly.
10. Theatre Arts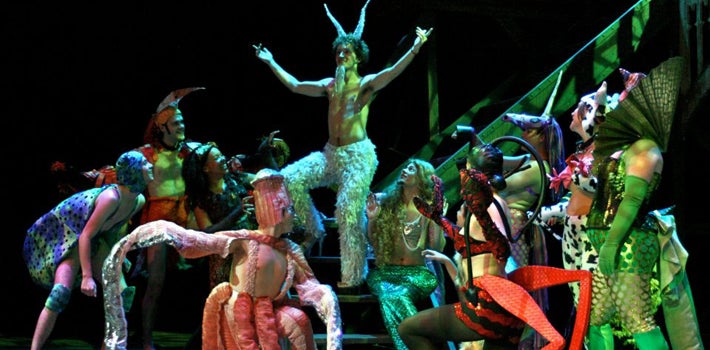 Those who are interested in performing and theatre arts can enroll in degree and training programs that blend classroom activities with hands-on performances and productions. A program in theatre or performing arts can allow students to plan, produce and star in plays, musicals, recitals or even short films.
Performing and theatre arts graduates typically enter the theatre industry and apply for work as actors, set designers, musical directors, costume designers or production managers. Theatre arts majors may also choose to become theatre critics or stage managers.
The entertainment industry has produced so many successful and well known individuals and many of them are Theatre Arts graduates.
Some of the best universities where you can study this course in Nigeria are University of Calabar, University of Lagos, University of Port Harcourt, also including the Akwa Ibom State University who recently commissioned their ultramodern facilities for Performing/Theatre Arts students.
We know many would've make the list, but we chose to outline these ten for you so that you know the courses their graduates are in high demand in the country. We will as well love to see your observations if any.
Related